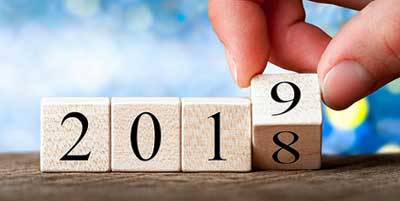 Hello, everyone! Are you ready for the New Year?
Knowing that this is the last Monday of 2018 makes it kind of special. So I'd like to break the traditional format of ieltssolutions.com daily posts and take a moment to look back, feel grateful for the good things that happened in 2018, and perhaps make a wish or two for 2019.
Every day this year I woke up and worked hard to serve my mission: to help people get the IELTS scores they need, so that they can achieve their goals faster, fulfill their potential and start living the lives they want.
Every day of 2018 was a great learning experience for me, and an opportunity to create a resource, write an article or a book for you. Speaking of which, I have an announcement to make: due to the popularity of IELTS practice tests we released a year ago, 
As for things I feel grateful for… knowing that you read my blog posts, emails, books, watch my videos, do my practice tests, means so much to me – more than you could ever imagine. Thank you for being part of our incredible IELTS community, and please remember that I am there for you in times of struggle, I can make your fears and doubts go away, and YOUR success feels a hundred times better than my own.
Dear test takers, I wish you the best IELTS scores in 2019. Dear teachers and IELTS trainers – I hope that your students do amazingly well, too! If you need any help – we're going to be right here, supporting all of you in 2019, just like we have been doing for the past 13 years.
Best wishes for a Happy New Year filled with health, happiness, and success!
Love,
Simone and the ieltssolutions.com team.
YOU MIGHT ALSO LIKE : TEST PATTERN